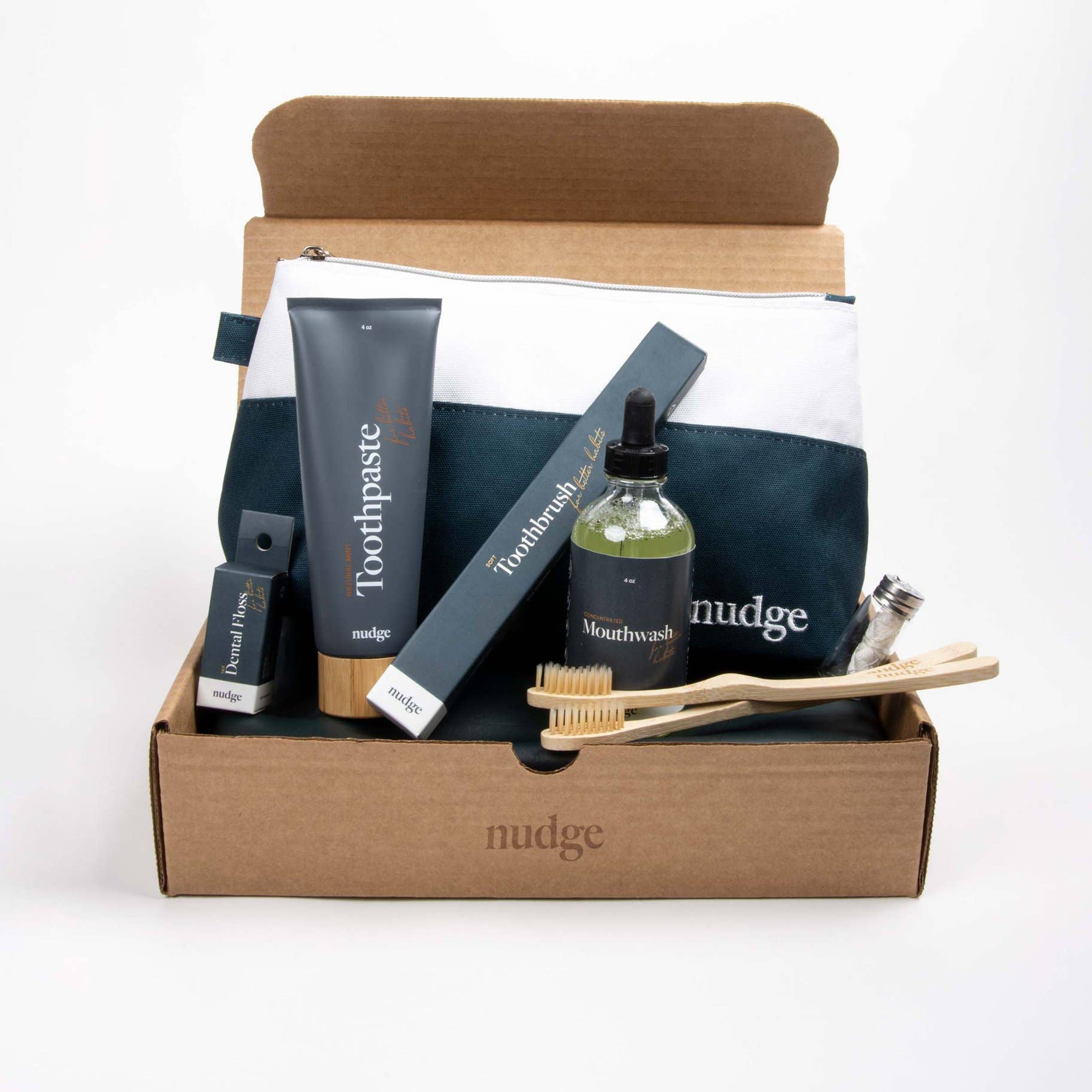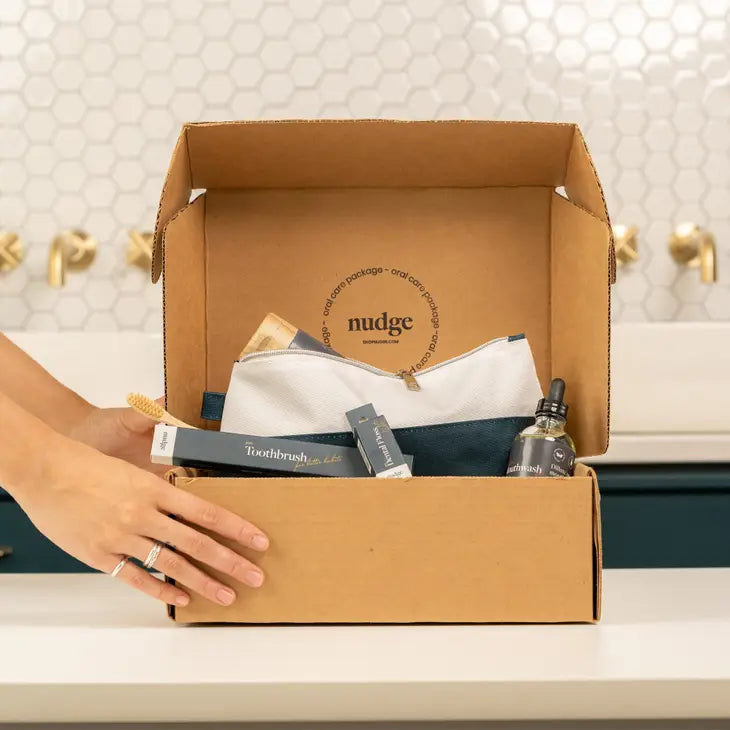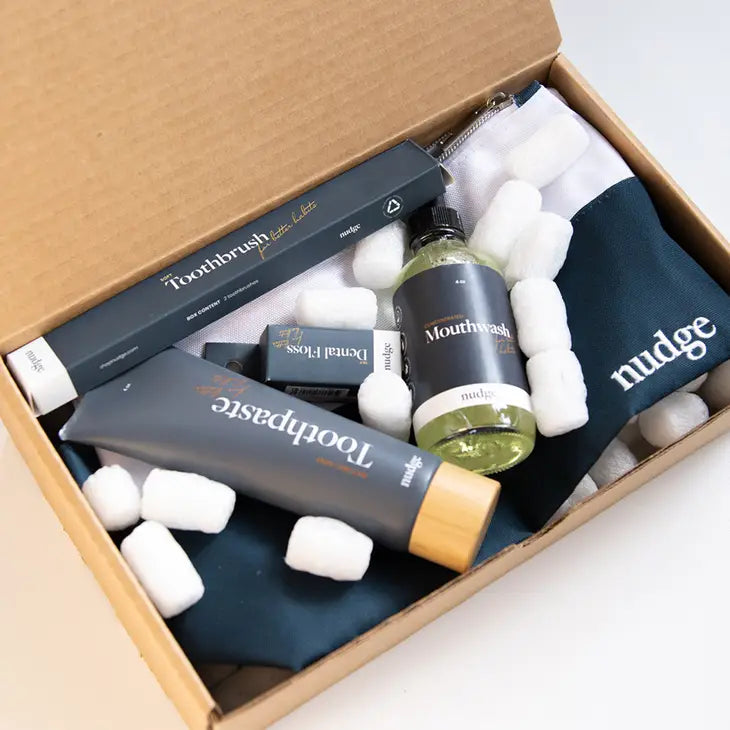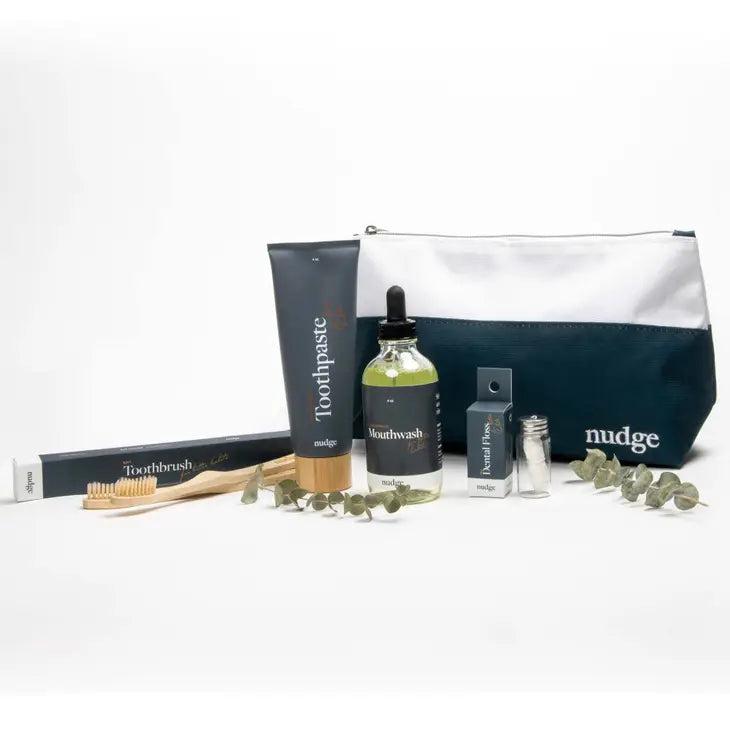 Nudge Oral Care Box
---
We have carefully crafted the products inside this box based on core values we believe should be stood by in the future of product development. Get your free toilet pouch along with Nudge oral care essentials: a natural toothpaste, an alcohol-free mouthwash concentrate, soft bristles sustainable bamboo toothbrushes (2), and a clean sustainable silk floss.
Our products have earned the approval of dentists due to their efficacy, safety, and adherence to professional standards.
We meticulously select natural dental products, focusing on quality, effectiveness, and the use of natural ingredients.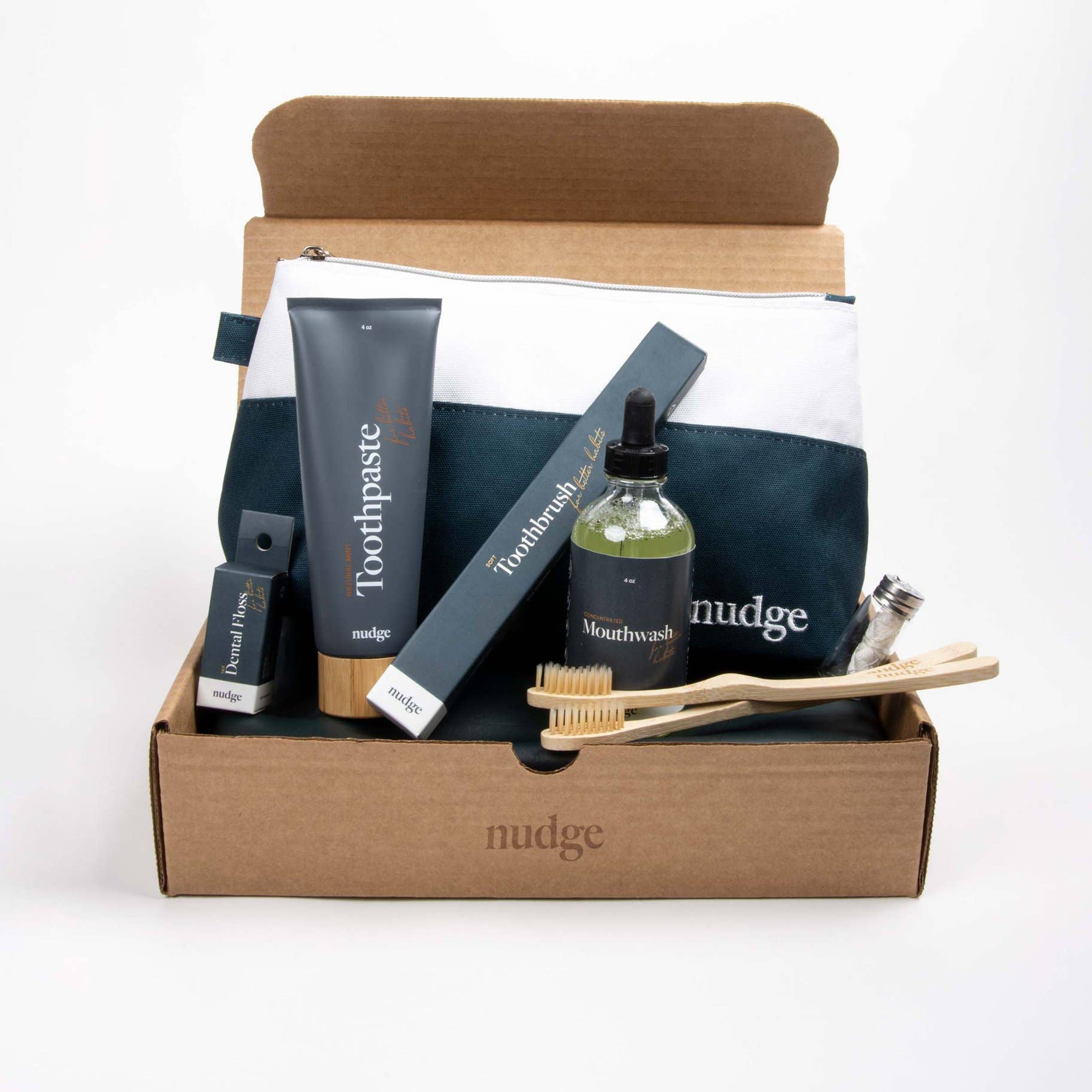 100%
Natural & Safe Dental Care Products
Discover the harmony of natural and safe dental care products. Our meticulously curated selection ensures effective oral care while prioritizing natural ingredients. Trust in the power of nature to enhance your dental routine with utmost safety and peace of mind.