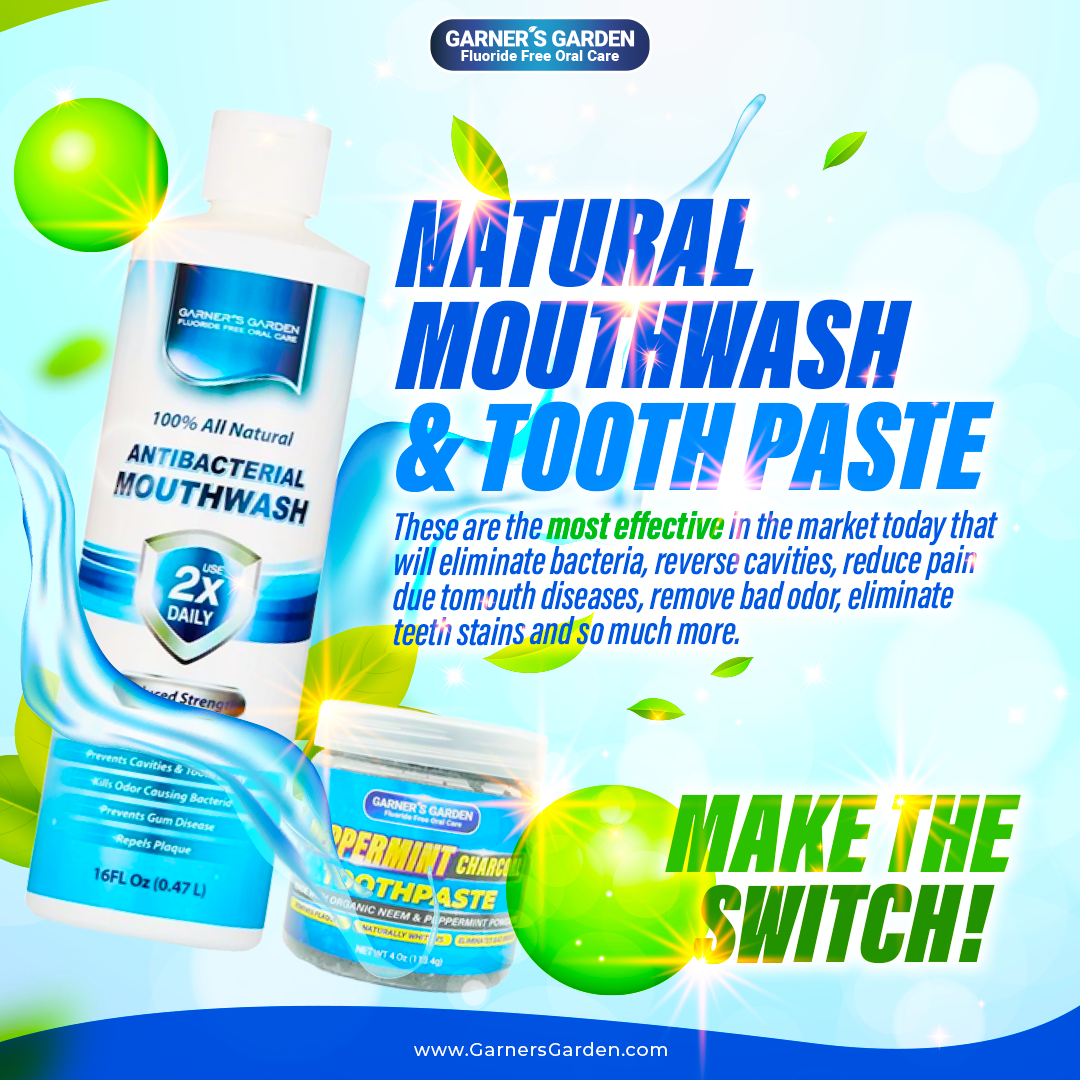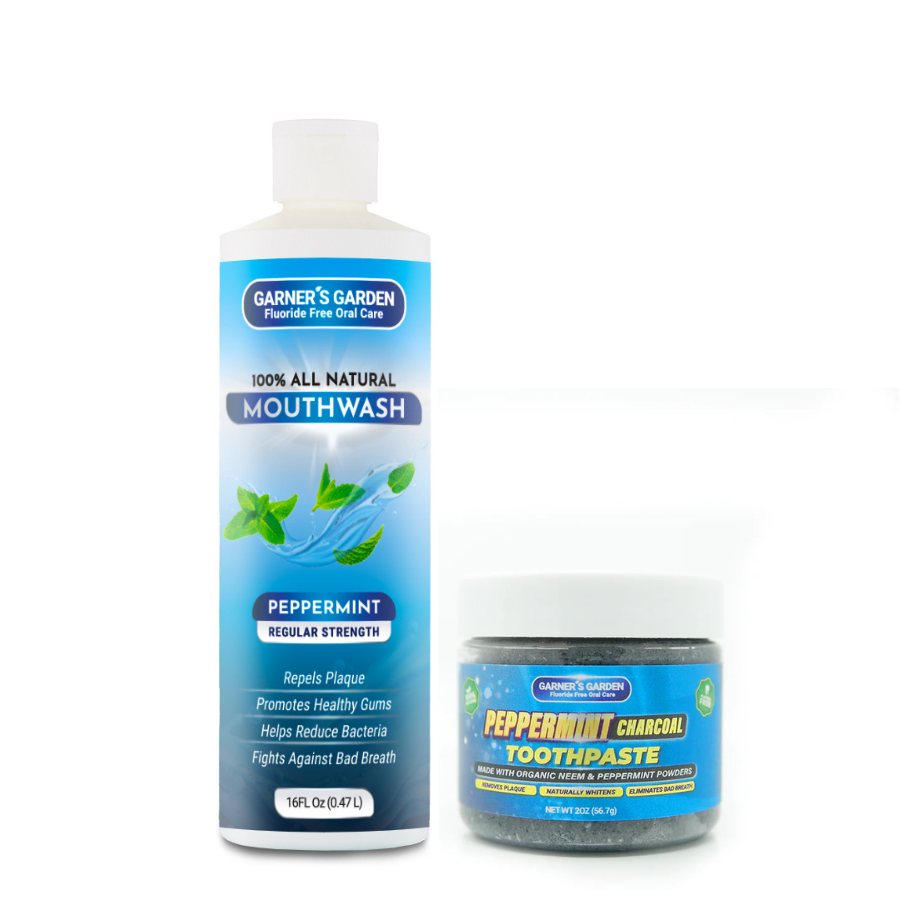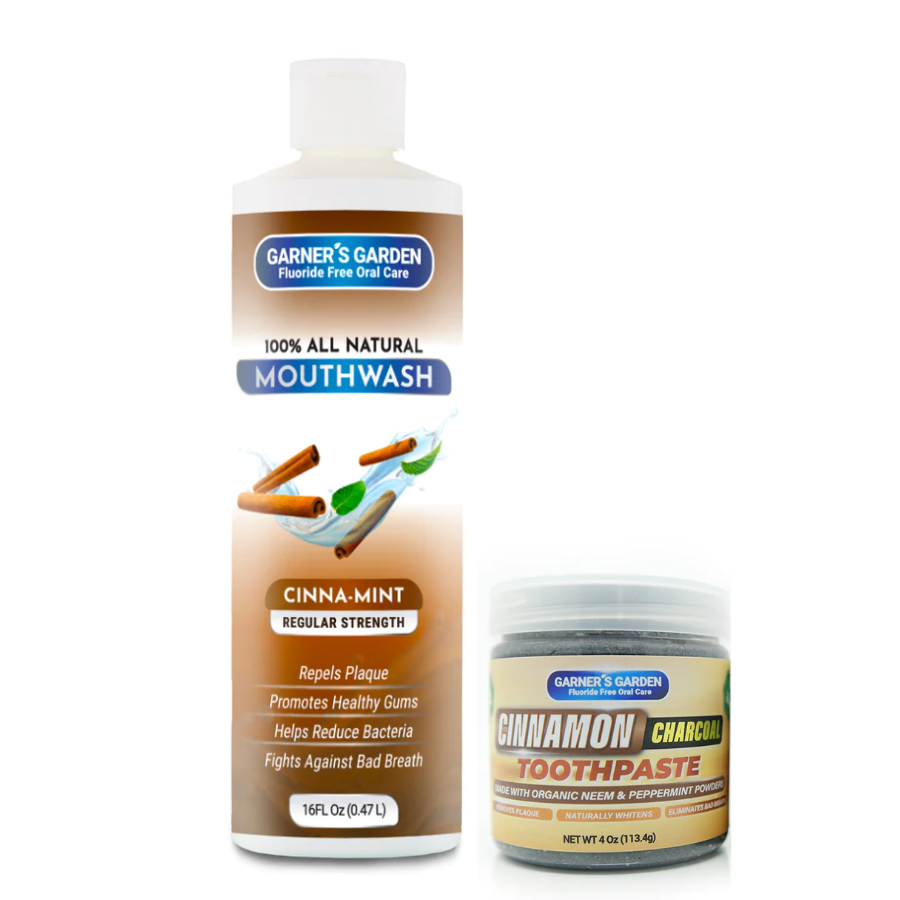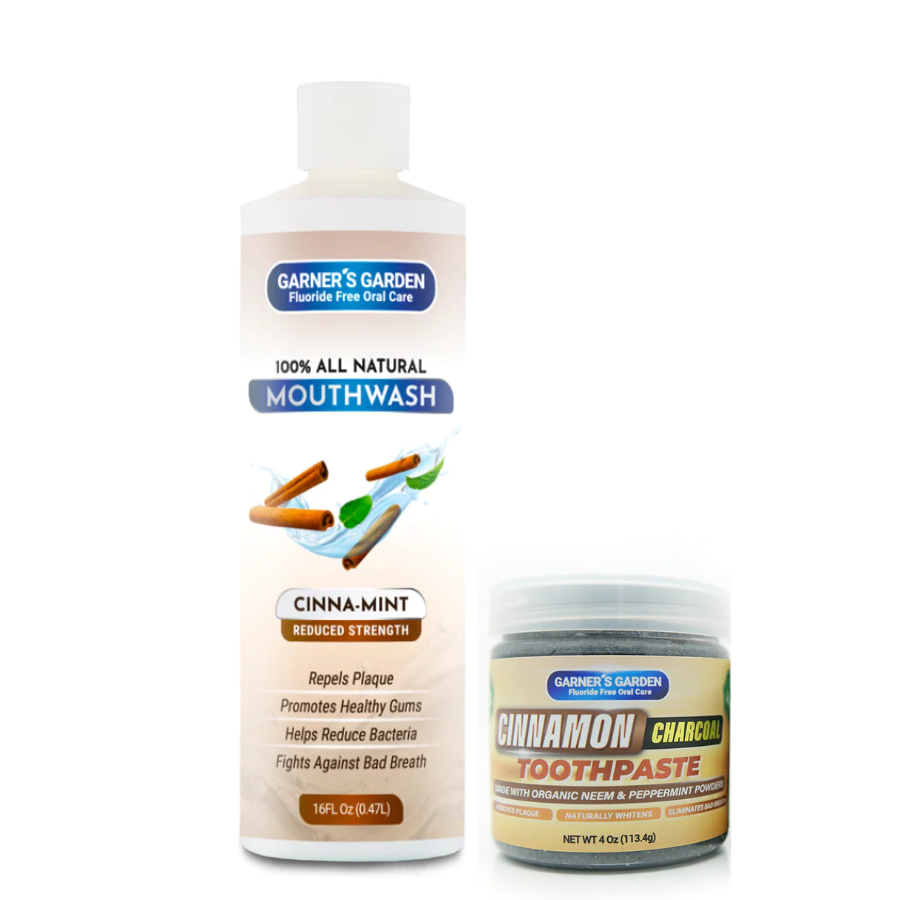 Natural Mouthwash and Toothpaste
---
 Nobody appreciates the burning sensation that you get when you use commercially available mouthwashes. We have specially formulated our antibacterial mouthwash to not only provide long fresh breath, but also help reduce cavities, gingivitis, and gum disease. Along with the mouthwash, we also developed a toothpaste that helps remineralize and detoxify your mouth. Purchase these two products together in our special oral care package.
Combining our Antibacterial Mouthwash with our Toothpaste will greatly enhance the benefits and effectiveness of your oral care regiment over a long period. Both products will assist in the reduction of the amount of plaque, bacteria, and other toxins that cause odor. Also, when used in conjunction with each other, these will effectively whiten your teeth, and reduce the likelihood of the formation of cavities, gum disease, and gingivitis. 

There are two options for our mouthwash: Regular and Reduced Strength. Most of my customers choose the regular strength natural mouthwash, but if you have sensitive areas in your mouth and you have not yet used this natural mouthwash before, you might want to start with the reduced strength until your mouth fully adjusts. Whichever strength you pick, you will see amazing results.
Reduced strength is half the strength of the regular strength version. Garner's Garden all-natural mouthwash is made with 3% or 1.5% Food Grade H2O2 which helps prevent multiple oral issues. Our natural mouthwash works even on sensitive teeth! It is not only antibacterial, but it is also antiviral, anti-fungal, and it whitens teeth naturally.
*This product DOES NOT contain fluoride (which is a good thing!).
Our products have earned the approval of dentists due to their efficacy, safety, and adherence to professional standards.
We meticulously select natural dental products, focusing on quality, effectiveness, and the use of natural ingredients.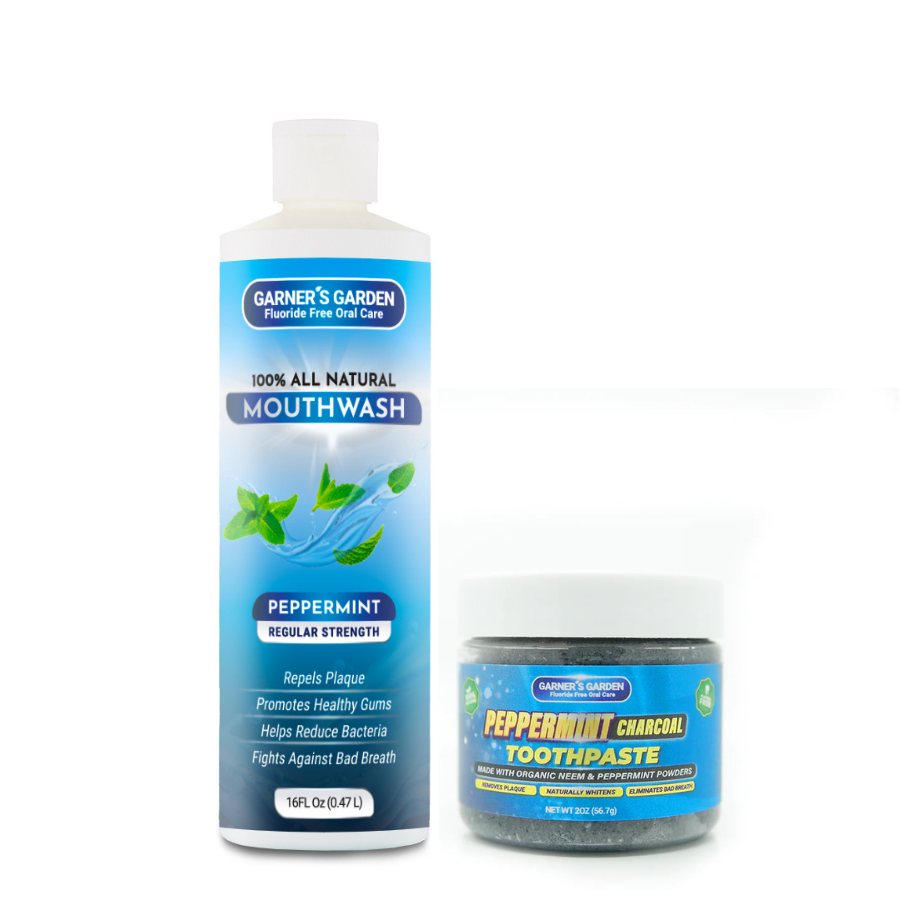 100%
Natural & Safe Dental Care Products
Discover the harmony of natural and safe dental care products. Our meticulously curated selection ensures effective oral care while prioritizing natural ingredients. Trust in the power of nature to enhance your dental routine with utmost safety and peace of mind.