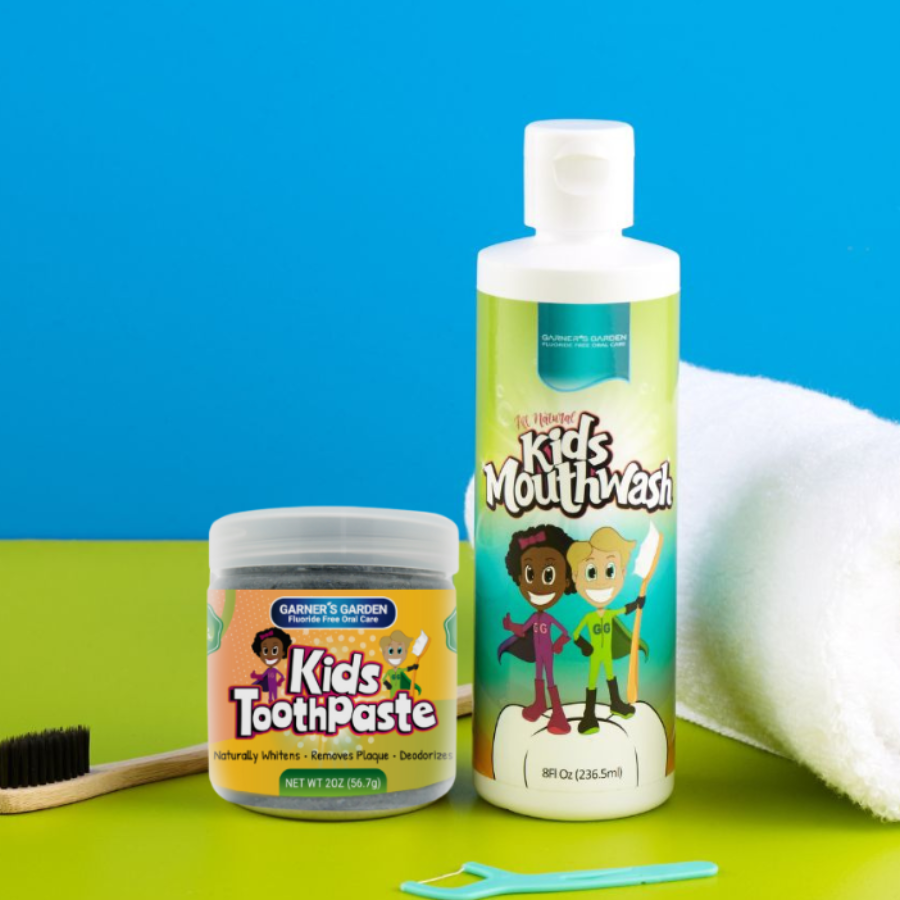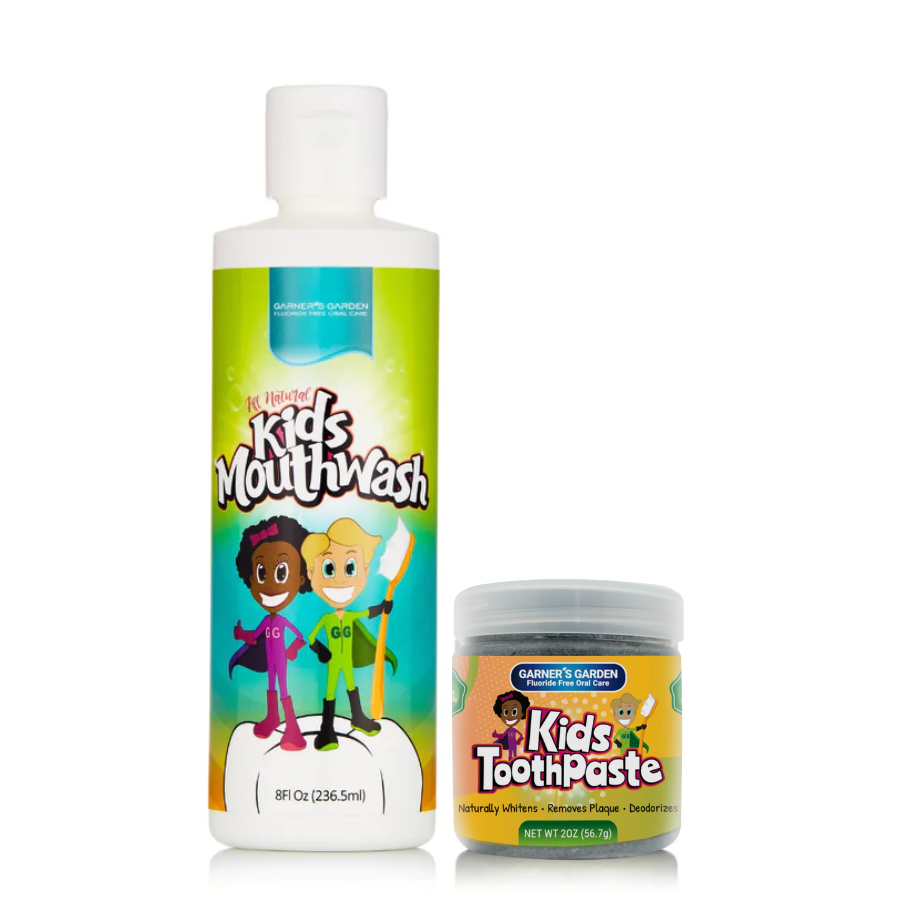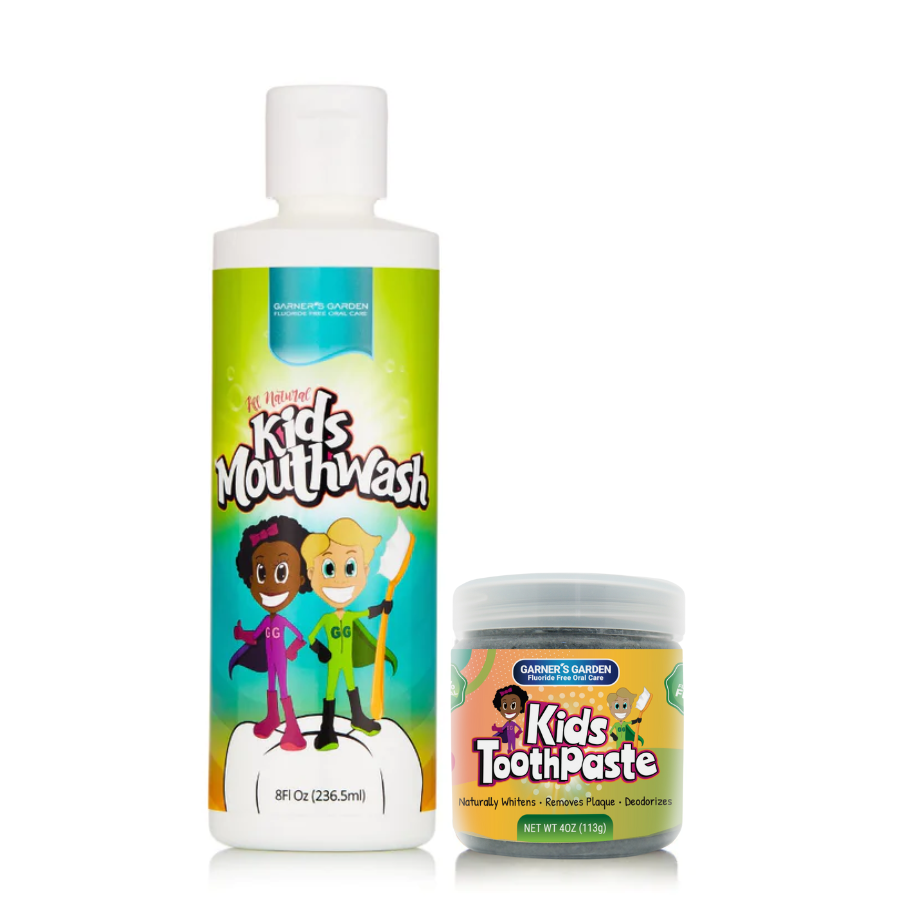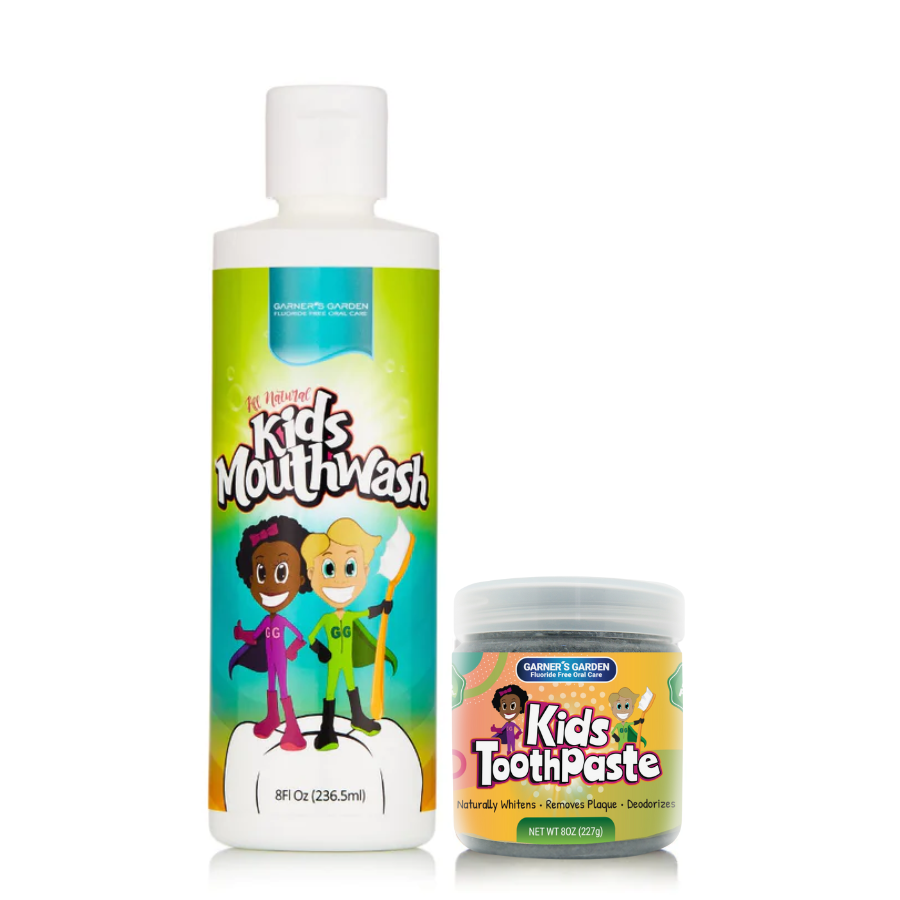 Kid's Mouthwash and ToothPASTE Package
---
Garner's Garden has specially formulated a fluoride-free, natural kid's mouthwash (8 fl oz) and natural ToothPASTE (2 oz , 4 oz, or 9oz) package! Our kid's mouthwash is made with therapeutic grade essential oils and 1% food grade H2O2 which will repel plaque, assist in preventing and protecting against oral disease, and our all-natural mouthwash will also provide your child with long-lasting fresh breath.
In addition to the children's mouthwash, we now offer an all-natural, fluoride-free, toothpaste alternative - Kid's TootPASTE. Our clay tooth powder is an effective oral deodorizer that focuses on not masking oral odor, but rather adsorbing (yes, aDsorbing) odor-causing bacteria that reside in your child's mouth. It will also assist in whitening your child's teeth over a period of time. 
Our products have earned the approval of dentists due to their efficacy, safety, and adherence to professional standards.
We meticulously select natural dental products, focusing on quality, effectiveness, and the use of natural ingredients.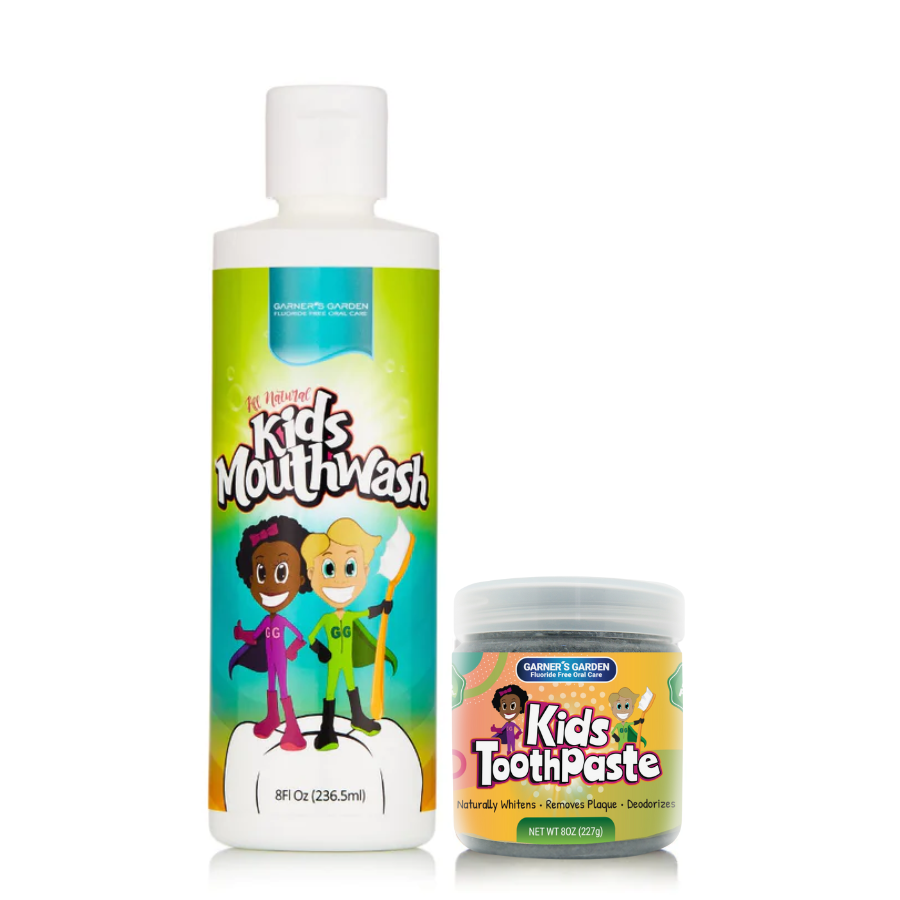 100%
Natural & Safe Dental Care Products
Discover the harmony of natural and safe dental care products. Our meticulously curated selection ensures effective oral care while prioritizing natural ingredients. Trust in the power of nature to enhance your dental routine with utmost safety and peace of mind.