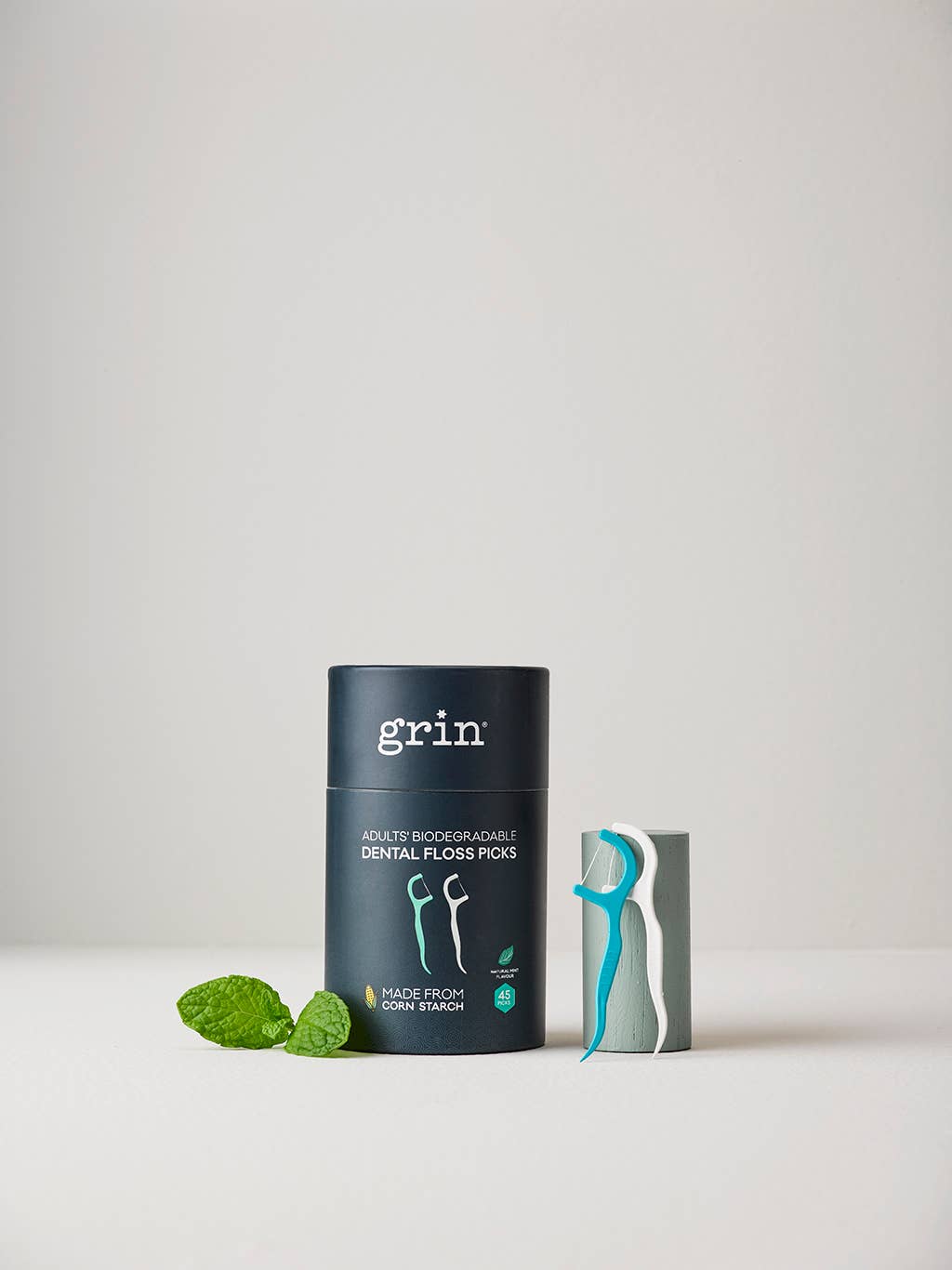 Grin Adults Biodegradable Dental Floss Picks 45pk
---
We make it easy to take great care of your teeth and gums whilst caring for the environment with the new Grin Adults Biodegradable Dental Floss Picks!! The floss thread is made from a luxurious, resilient material that doesn't tear or shred easily and is naturally flavoured with mint oil. The corn-starch handle has a handy pick on the end to help reach those "hard to reach" spaces between teeth. Premium floss thread which is resistant from tearing/threading Natural mint flavour no artificial flavours, colours or preservatives. Fluoride Free 100% biodegradable handle Directions for use Floss before brushing your teeth. Regular flossing can start as soon as two teeth are in close contact Children should always be supervised by an adult while flossing. How to dispose of your flossers Floss handle - The handle can be composted - commercial composting is recommended as they have the best conditions required for the cornstarch to breakdown.
Our products have earned the approval of dentists due to their efficacy, safety, and adherence to professional standards.
We meticulously select natural dental products, focusing on quality, effectiveness, and the use of natural ingredients.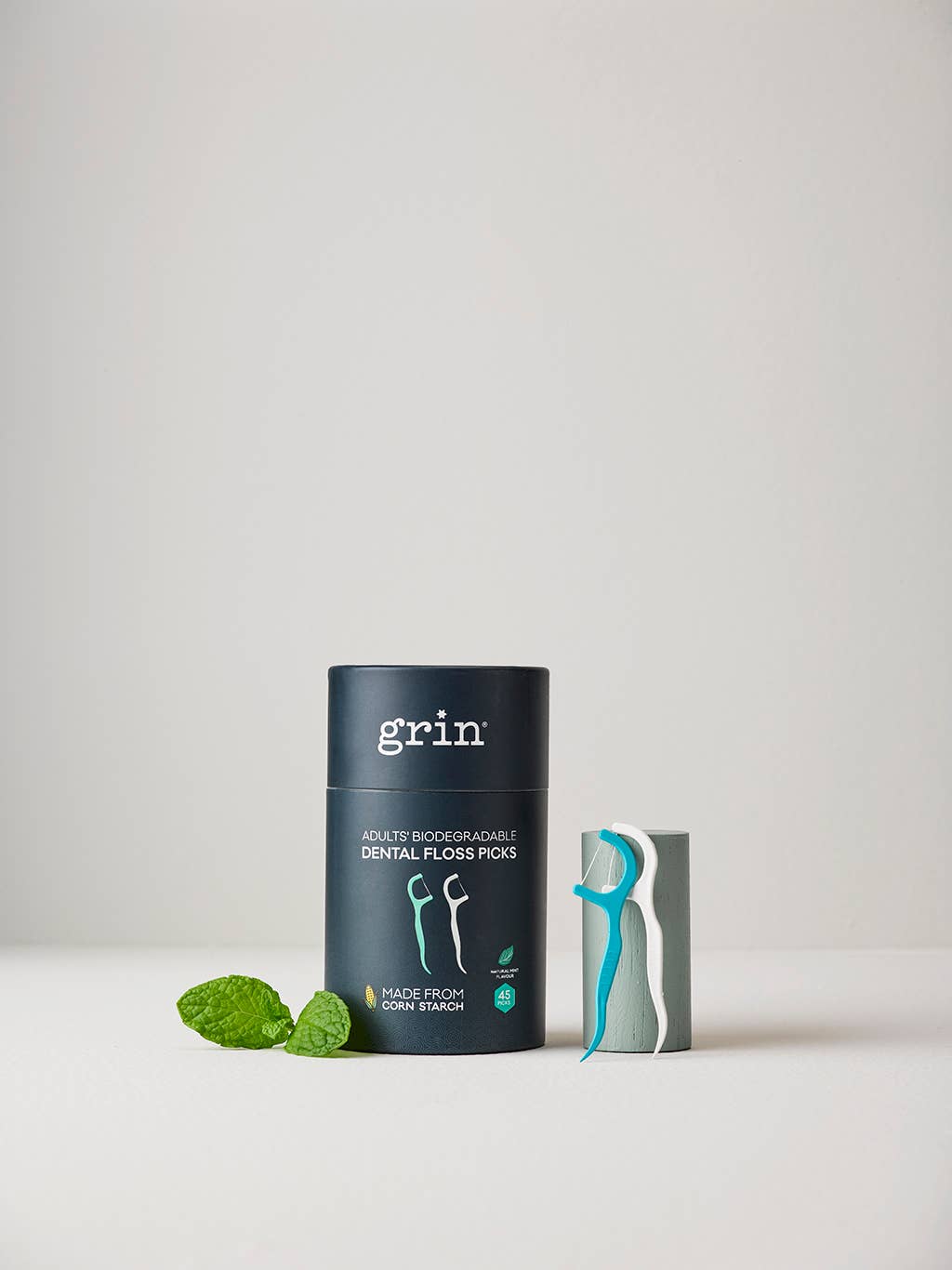 100%
Natural & Safe Dental Care Products
Discover the harmony of natural and safe dental care products. Our meticulously curated selection ensures effective oral care while prioritizing natural ingredients. Trust in the power of nature to enhance your dental routine with utmost safety and peace of mind.