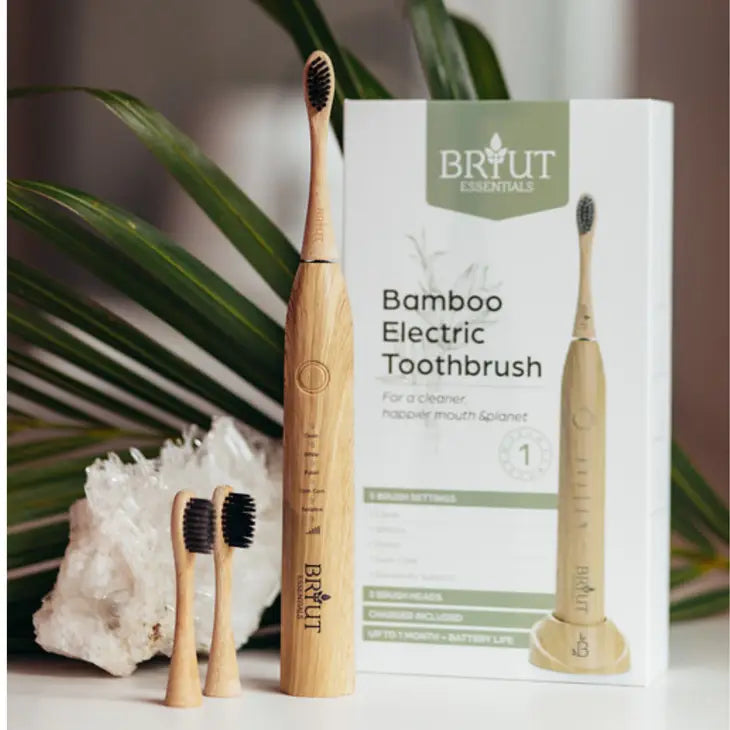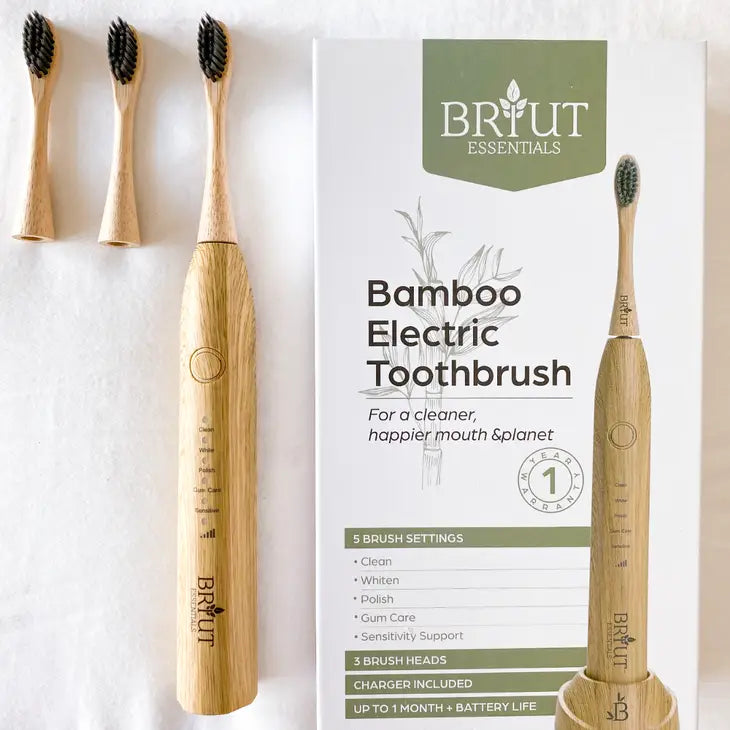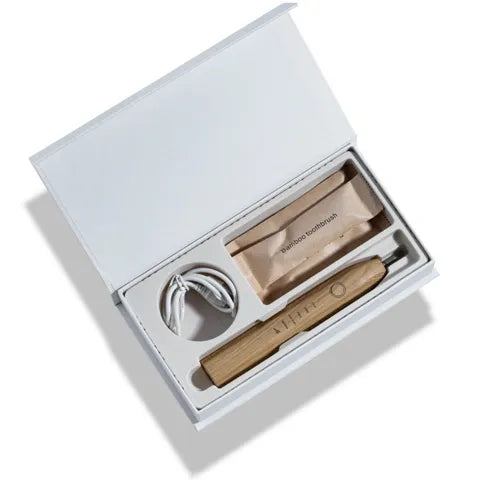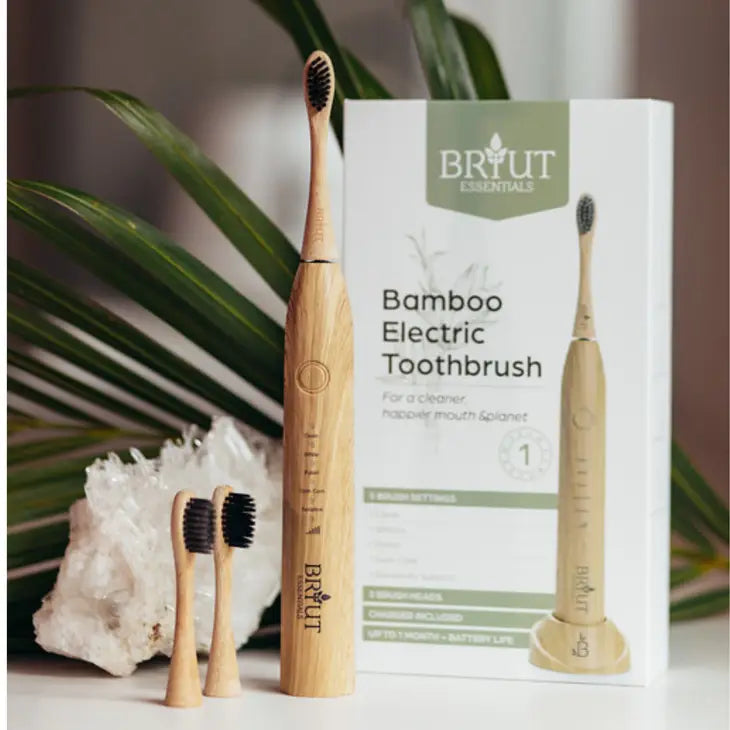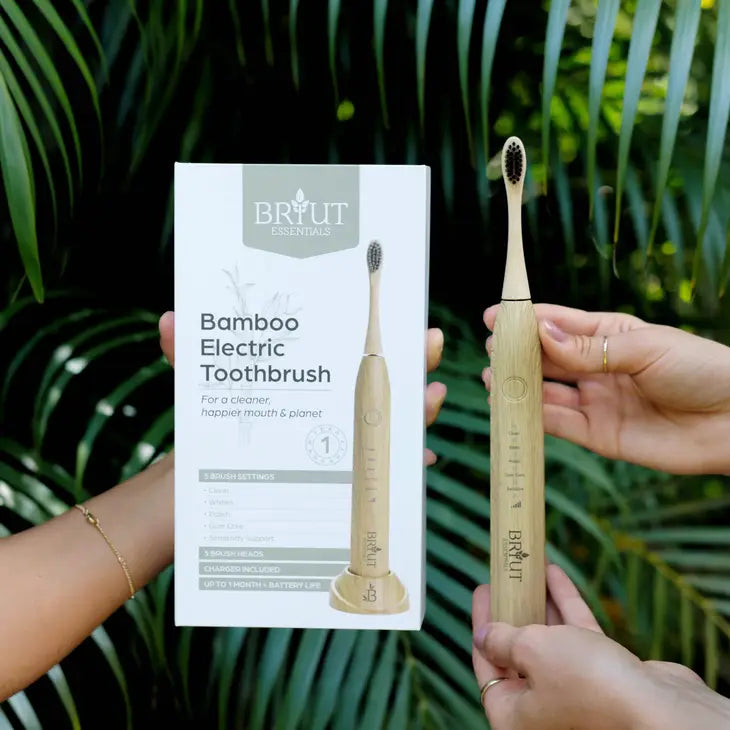 Bamboo Electric Eco Toothbrush | Eco-Friendly now with Moringa Whitening toothpaste!
---
Bamboo Electric Eco Toothbrush | Eco-Friendly
The Sustainable Electric Toothbrush use replaceable heads carved from bamboo.
Each head takes around six months to compost while a plastic one takes hundreds of years to fully break down.
The average person uses 300 toothbrush heads in their lifetime. Make sure yours are eco-friendly! • 2 Bamboo Carved heads included (6 months) • 3 Intensity levels reaching up to 40,000 VPMs • 4 Hours charge for 30 days use • 5 Cleaning modes & 2 minutes timer •
Zero-waste packaging & delivery MODES :
Clean: Your go-to for daily teeth cleaning.
White: Ideal to get an healthy smile & really do away with any surface staining.
Polish: Polish & whiten teeth using a lower frequency of vibrations.
Sensitive: Gentle on the teeth and gums.
Gum care: Ideally suited to those who have mild sensitivity in their gums.
Every toothbrush used since the 1930s still exists on the planet. Now is the time to make a change don't you think? **One year guarantee from the delivery date
Our products have earned the approval of dentists due to their efficacy, safety, and adherence to professional standards.
We meticulously select natural dental products, focusing on quality, effectiveness, and the use of natural ingredients.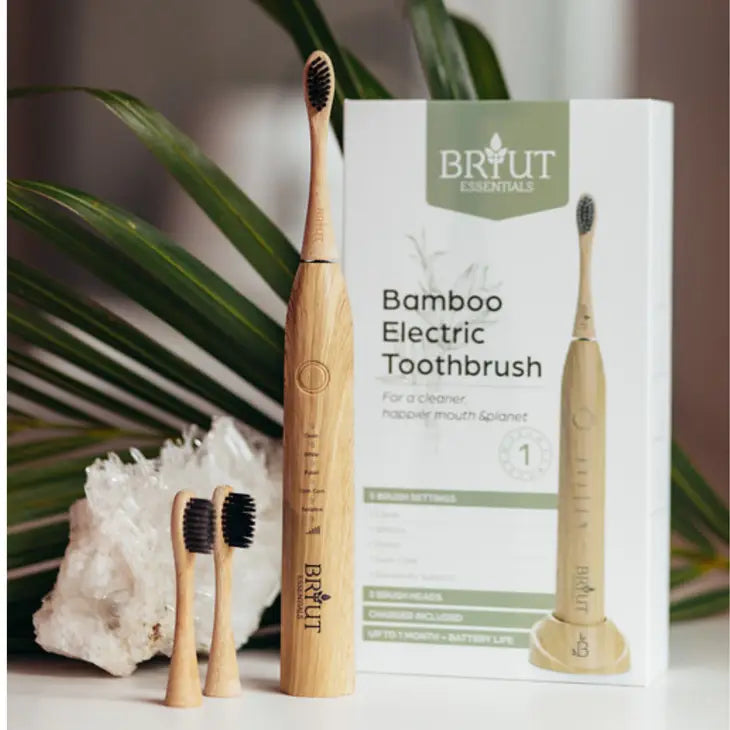 100%
Natural & Safe Dental Care Products
Discover the harmony of natural and safe dental care products. Our meticulously curated selection ensures effective oral care while prioritizing natural ingredients. Trust in the power of nature to enhance your dental routine with utmost safety and peace of mind.