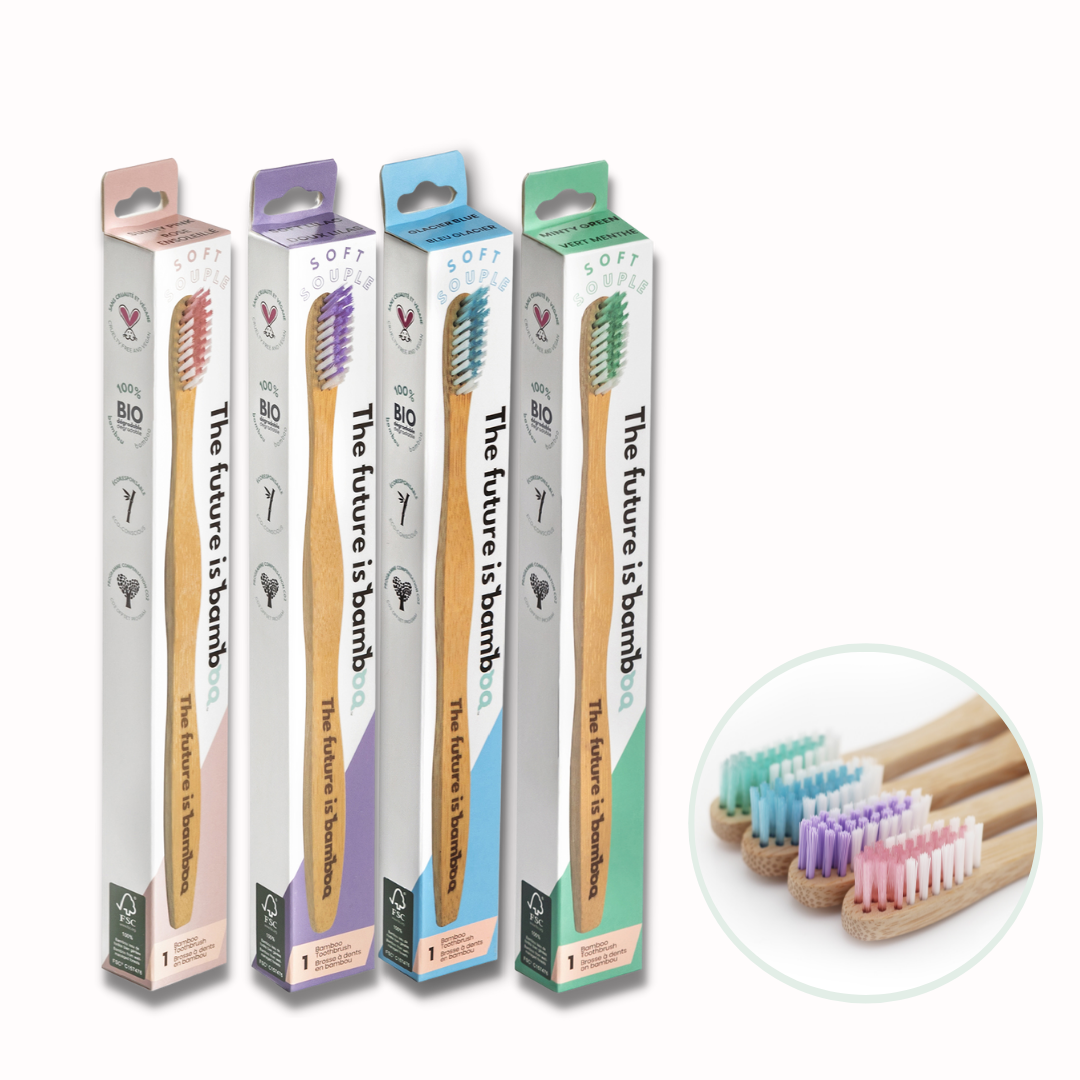 Adult Soft Toothbrush
---
Reasons why we love our bamboo toothbrushes : they are made of sustainably sourced MOSO bamboo, which is not only an amazing eco-friendly resource, but is also clean on both the micro (BPA-free) and macro (biodegradable) levels. ✔️Biodegradable MOSO bamboo curved handle ✔️Naturally Antimicrobial ✔️Angled Shaped Soft bristle (BPA free) ✔️Certified P.E.T.A. Vegan & Cruelty free ✔️Certified F.S.C. Inner comes with 3 sunny pinks, 3 soft lilacs, 3 minty greens, 3 glacier blues. FDA & Health Canada registered.
Our products have earned the approval of dentists due to their efficacy, safety, and adherence to professional standards.
We meticulously select natural dental products, focusing on quality, effectiveness, and the use of natural ingredients.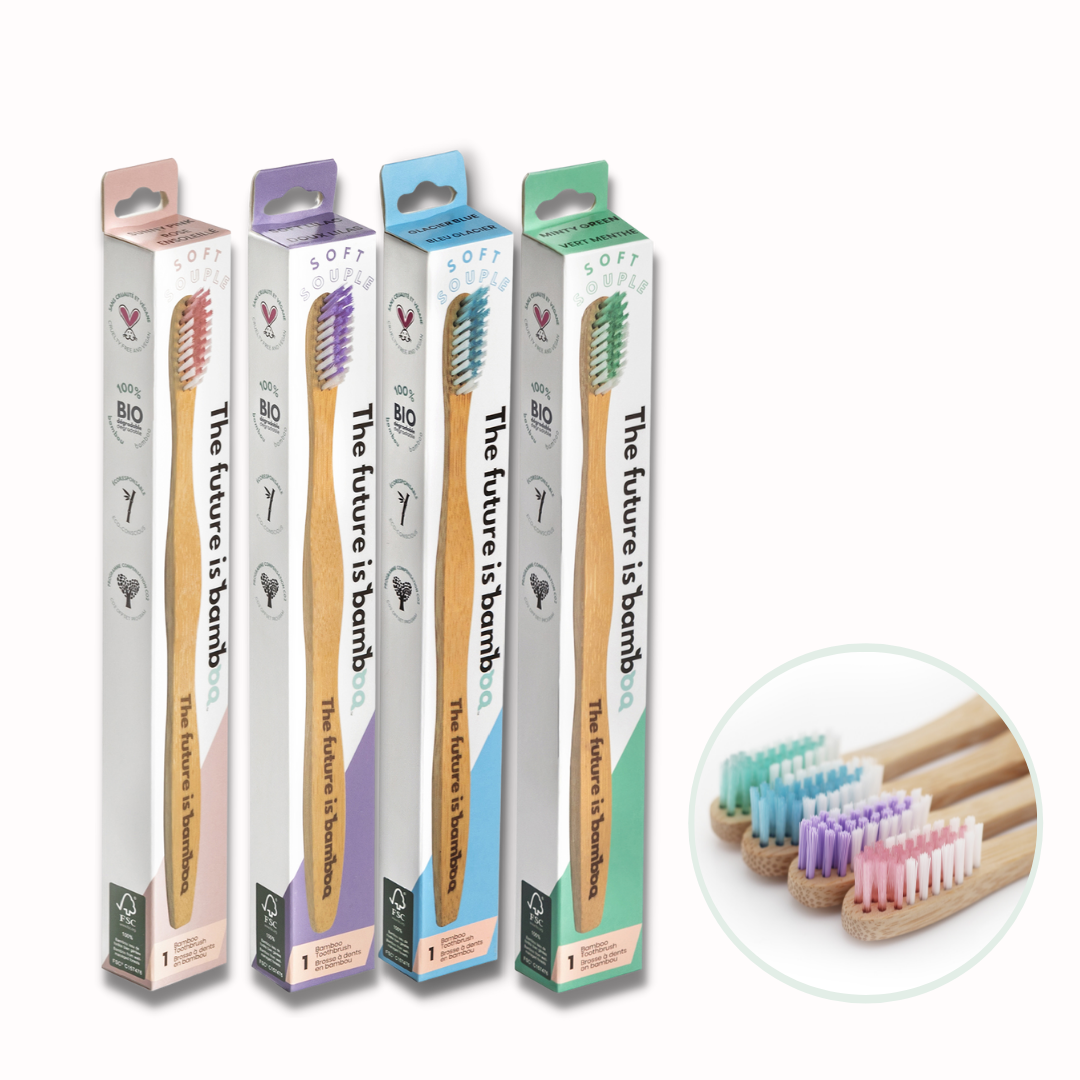 100%
Natural & Safe Dental Care Products
Discover the harmony of natural and safe dental care products. Our meticulously curated selection ensures effective oral care while prioritizing natural ingredients. Trust in the power of nature to enhance your dental routine with utmost safety and peace of mind.